Veelzijdige mix van historie, cultuur en natuur
---
Bij een vakantie Deep South hoort een zwoele cocktail van muziek, lekker eten, historie en overweldigende natuur. Dat is de Deep South van de Verenigde Staten. Van de gezellige en levendige bars vol jazzmuziek in New Orleans, de prachtige Mississippi Delta tot de cowboys in Texas met hun grote en uitgestrekte ranches. Maar ook de overblijfselen van de grote rol die de zuidelijke staten in de historie van de het land hebben gespeeld, maken een vakantie in de Deep South een ervaring om nooit te vergeten. Discover the amazing Deep South!
Deep South omvat de staten: Alabama, Arkansas, Georgia, Kentucky, Louisiana, Mississippi, North Carolina, South Carolina, Tennessee, Virginia, West Virginia.
Kies hier uw favoriete rondreis/fly-drive/stedentrip
Kies hier uw favoriete hotel
Kies hier uw tour/excursie in Deep South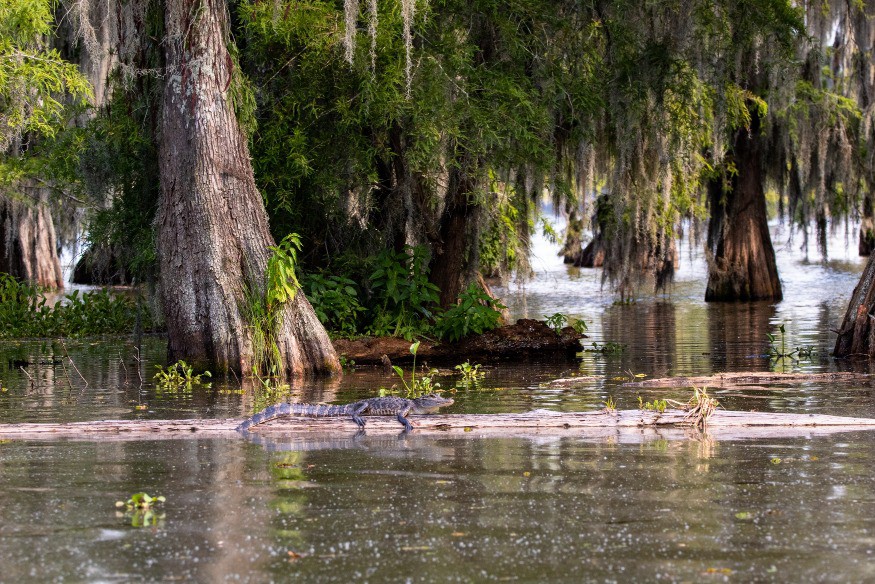 Na een korte busrit over de Mississippi-rivier, maak je een fascinerende boottocht naar de Louisiana Swamps & Bayous om een ​​aantal zuidelijke alligators van dichtbij te zien... in Gator Country!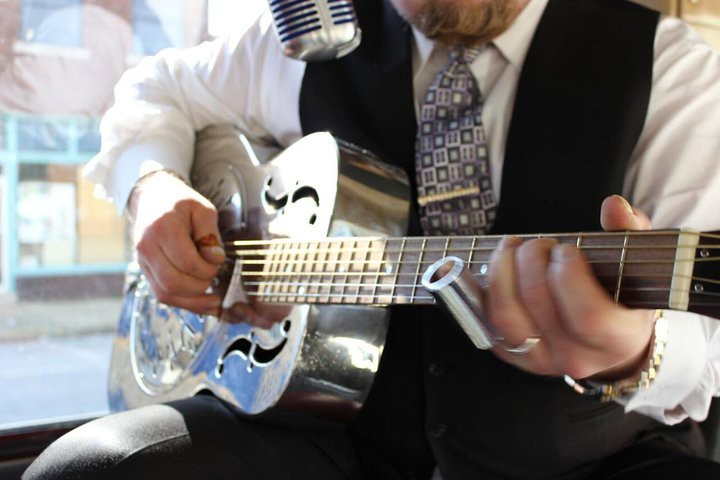 Of het nu de 90 minuten durende Mojo Tour is of de 3 uur durende Big Mojo Tour met Sun Studio, je kunt niet fout gaan op deze vrolijke ritten door muzikaal Memphis, compleet met livemuziek.
---
Muzikale vakantie Deep South
Liefhebbers van muziek halen hun hart op tijdens een vakantie Deep South. Of je nu van blues, jazz, rock 'n roll of country houdt, de Deep South is de bakermat van al deze muziekstijlen. In de swingende steden als New Orleans, Memphis, Nashville, maar ook in de kleine steden en dorpen, begeleidt de muziek je door dit swingende deel van Amerika.

Dompel je onder in de heerlijke sfeer van de vele bars en restaurants van Bourbon Street in New Oleans en geniet van de straatmuzikanten die een wandeling door de straten van deze stad tot één groot feest maken. Of duik in Memphis in de rock 'n roll-geschiedenis van Elvis Presley en bezoek zijn Graceland Mansion. Ben je meer een liefhebber van country? Dan is Nashville een 'must see stop' op jouw vakantie door de Deep South.
Culinair Deep South
De rijke en veelzijdige historie van de Deep South heeft er ook voor gezorgd dat je – als het op lekker eten aankomt – alle kanten op kunt. Zo krijg je in New Orleans waanzinnige gerechten uit de cajunkeuken voorgeschoteld. Maar ook op andere plekken in de Deep South eet je heerlijk en overvloedig. Verse vis en krab aan de kust tot smakelijke burgers en country fried chicken in het binnenland. Steeds weer geserveerd met de kenmerkende 'Southern Hospitality' die je vaker zult ervaren tijdens je vakantie Deep South. 
---
Natuur in Deep South
Dat een Vakantie Deep South echt voor iedereen wat te bieden heeft, bewijst de vaak overweldigende natuur. Ruige kustlijnen, adembenemende bergen en moerassen met alligators en heel veel andere prachtige dieren en de schoonheid van de woestijn in Big Bend National Park.

Voor de meest mooie vergezichten bezoek je de Great Smoky Mountains, waar je ook veel wilde dieren kunt spotten. Of ga op zoek naar alligators in een kajak in het Okefenokee Swamp Park. Op zoek naar meer actie? Dan is waterskiën of vissen in Lake Marian of Lake Moultrie jouw ding! Op vakantie in Deep South zijn de opties eindeloos!

Ontdek Deep South
Wat je ook in jouw vakantie zoekt, de Deep South biedt het allemaal. Ga op pad met een auto of camper en ontdek! Er is hoe dan ook geen betere manier om deze meeslepende landschappen te ervaren, dan om zelf op avontuur te gaan met een eigen auto of camper! Met een eigen auto of camper heb je alle vrijheid om te gaan en staan waar je ook wilt. Zo kun je tijdens je vakantie makkelijk ergens langer of korter blijven en ervaar je de Deep South geheel op je eigen manier! Bekijk ook eens onze samengestelde
rondreizen Deep South
! 
---
Klimaat in Deep South
Staten als Alabama, Georgia, Missisippi, Louisiana, South Carolina en Texas vormen de Deep South van Amerika en herbergen echt voor ieder wat wils. Met zijn subtropisch klimaat kent de Deep South warme zomers en koele winters. Hoewel je jaarrond kunt genieten van een heerlijke vakantie Deep South zijn de lente en herfst de perfecte tijden om een bezoek aan de Deep South te brengen. Huur een auto en ontdek zelf hoe mooi, afwisselend en enerverend deze regio is! 
Geschiedenis Deep South
De Deep South is onlosmakelijk verbonden aan de tijd van de katoenplantages en de slavernij. Het was die slavernij die de staten enorme rijkdom bracht. Dit ging ten koste van de zwarte bevolking. Sommige plantagehouders behandelden hun slaven goed, maar anderen waren bijna misdadigers. Het boek van Harriet Beecher-Stowe over de 'De hut van Oom Tom' heeft veel indruk gemaakt op het Amerikaanse publiek. Mede hierdoor was er een lange en bloedige burgeroorlog. Verspreid door de Deep South vind je nog steeds de karakteristieke en statige plantagehuizen als getuigen van deze roemruchte periode. Deze zijn zeker het bezoeken waard tijdens je vakantie Deep South.

Met name in het gebied rond de Mississippi-rivier tussen Baton Rouge en New Orleans kun je de authentieke Antebellum-landhuizen bezoeken tijdens je vakantie Deep South, bijvoorbeeld aan de bekende Plantation Road.

Burgerrechten
Ben je meer geïnteresseerd in de Amerikaanse Burgeroorlog, de opkomst van de burgerrechtenbeweging of Martin Luther King? Ook dan vind je in de Deep South volop memorabele plekken en herinneringen die de historie levend houden. Het indrukwekkende Vicksburg Military Park en Fort Sumter National Monument bijvoorbeeld. Daar komt de strijd tussen Noord en Zuid weer even tot leven.
Of bezoek in Memphis The Lorraine Motel, waar in de jaren '60 Martin Luther King werd vermoord. In dit wereldberoemde voormalige motel is tegenwoordig het Civil Rights Museum gevestigd.