Wild West op vakantie The Great American West!
---
Waan jezelf in een wildwestfilm en herleef de tijd van de native indianen, cowboys en pioniers tijdens een vakantie the Great American West. Reis door schitterende landschappen waar de tijd eeuwenlang lijkt stil te staan. Waar wildlife door de weidse natuur trekt en ongestoord zijn weg zoekt. Waar jij als bezoeker wordt overweldigd door de schoonheid, variatie en uitstraling van nationale parken, historische plekken en de gastvrijheid van de bevolking. Duik tijdens een vakantie in the Great American West in het echte Wilde Westen!
'The Great American West' wordt gevormd door de vijf staten Wyoming, Montana, Idaho, South Dakota en North Dakota. Een terechte benaming van de regio, aangezien je in deze staten nog steeds heel veel terugvindt van het culturele erfgoed van de native indianen en de bijzondere historie van pioniers op hun ontdekkingstocht door het onbekende en uitgestrekte land. En niet te vergeten: de echte wildwestavonturen van de cowboys.

Je treft verspreid over de staten verschillende klimaten aan, waardoor het klimaat van de Centrale Staten niet makkelijk te beschrijven is. Van een zeeklimaat tot een land- en steppeklimaat, met in de hoger gelegen gebieden zelfs een hooggebergteklimaat. In de regel geldt dat de zomers aangenaam warm zijn en de winters goed koud kunnen zijn. Dat laatste hoeft voor wintersportliefhebbers overigens geen enkel probleem te zijn!
kies hier uw favoriete rondreis / fly drive
kies hier uw favoriete hotel
Deze bars, restaurants en excursies kunnen we aanbevelen in The Great American West!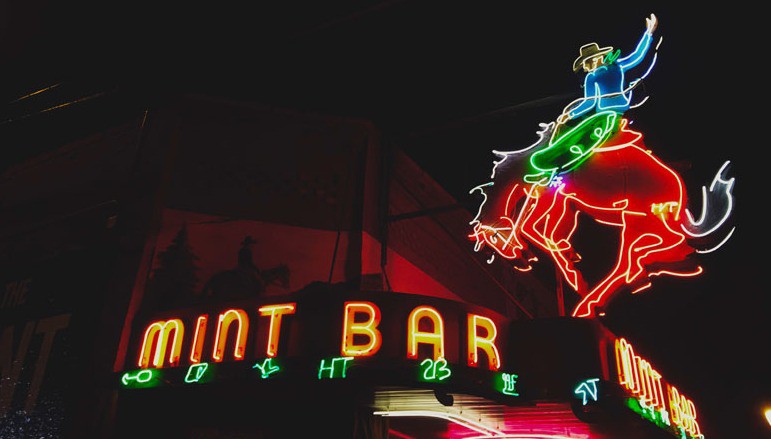 Terwijl andere bars komen en gaan, is The Mint Bar sinds de opening in 1907, nog steeds daar, waardoor het de oudste bar in Sheridan is !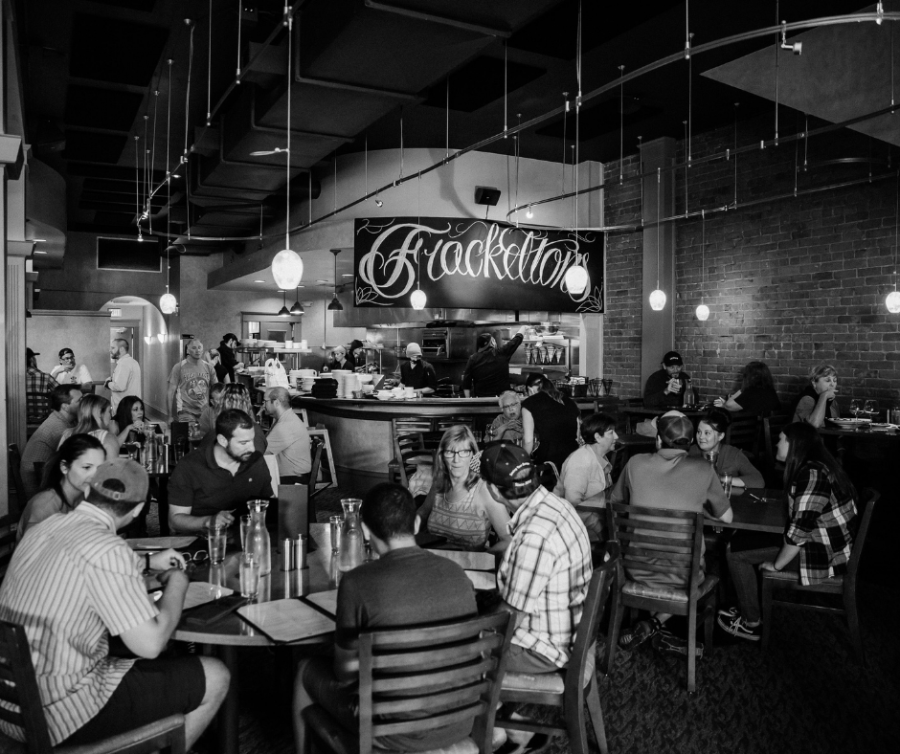 Frackelton's, in Sheridan, is een populaire plek bij zowel toeristen als de lokale bevolking die tijd doorbrengen in de Big Horn-bergen.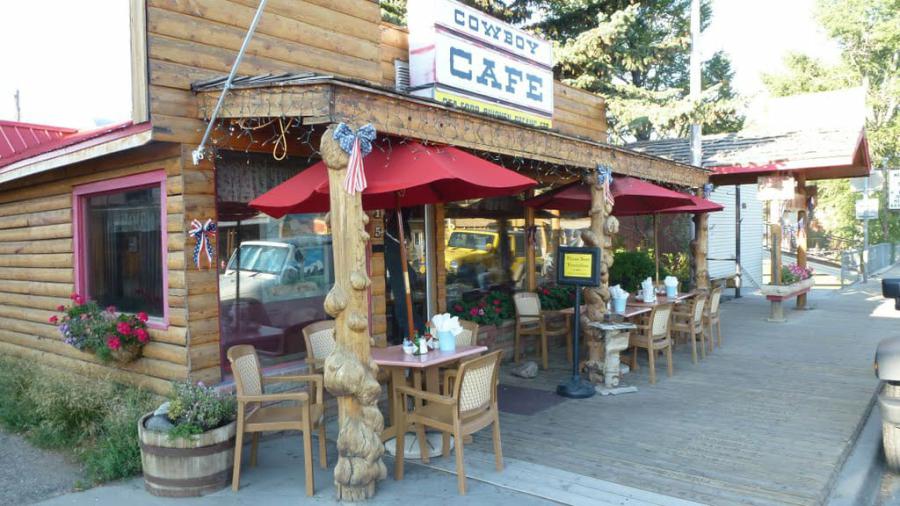 Origineel en authentiek westers eten gericht op kwaliteit, gemaakt in huisgemaakte gerechten. Beroemde zelfgemaakte taarten
---
Nationale Parken in the Great American West
The Great American West herbergt indrukwekkende nationale parken waaronder Yellowstone National Park en Glacier National Park. Indrukwekkende parken waar de kracht van de natuur overweldigt en uitnodigt om er meerdere dagen te verblijven. Maar ook de presidenten van Mount Rushmore National Memorial mogen we majestueus noemen. De statige en imposante hoofden kijken uit over het landschap van de Black Hills in South Dakota.
Andere nationale parken die je tijdens een vakantie in the Great American West kunt bezoeken zijn onder meer Grand Teton National Park, Badlands National Park en Theodore Roosevelt National Park. Daarnaast zijn Fossil Butte National Monument, Devills Tower National Monument en Fort Laramie National Historic Site plekken die de schoonheid van de regio aantonen.
Wilde Westen
Wil je iets meer actie tijdens je vakantie door the Great American West? Bezoek dan één van de vele ranches waar de cowboys nog steeds op hun paarden de velden intrekken om hun vee te begeleiden. En ga 's avonds met de cowboys mee naar een rodeo. Deze typisch Amerikaanse traditie wordt in bijna iedere stad en dorp wel in ere gehouden. 

Wereldvermaard zijn de Cheyenne Frontier Days waar sinds 1897 de westerncultuur wordt gevierd met een groot festival. Absoluut hoogtepunt van dit festival is 's werelds grootste rodeo, waar professionals strijden om prijzengeld van meer dan één miljoen dollar.
---
Ontdek de Native Americans 
The Great American West herbergt een zeer rijke historie wat betreft de oorspronkelijke bewoners, de native indianen. Maak tijdens je rondreis kennis met de eeuwenoude Amerikaanse Indian-cultuur. Bijvoorbeeld tijdens een van de jaarlijkse Powwows: grote en vaak meerdaagse evenementen vol zang, dans en traditionele rituelen. De meest bekende Powwow is de United Tribes International Powwow in Bismarck, North Dakota in september.
Als toerist in de staten van The Great American West heb je de unieke kans om te leren en te ervaren hoe de Native American Indian cultuur onmisbaar is geworden in de economische en culturele contributie aan de Amerikaanse
Rocky Mountains
.
Prachtige natuur in the Great American West
Genieten van de geweldige natuur in combinatie met wervelende actie? Dat kan ook tijdens een vakantie in The Great American West. Zo maken de groene bossen, serene goudgele vlaktes en adembenemende bergtoppen het Custer State Park, in de Black Hills van South Dakota, meer dan de moeite waard.

Maar dit State Park is ook de thuisbasis van de grootste kudde bizons ter wereld. Deze imposante dieren maken het westernplaatje echt compleet. Elke herfst wordt deze kudde van circa 1.300 bizons op spectaculaire wijze door vele luid fluitende cowboys en cowgirls bij elkaar gedreven tijdens de Buffalo Roundup. Het doffe gedreun van duizenden hoeven maakt het een bijzonder en imposant schouwspel dat je als toerist kunt bezoeken.
---
The Great American West Bezienswaardigheden 
Ook liefhebbers van wandelen, fietsen, paardrijden of actie op het water komen tijdens een vakantie The Great American West volop aan hun trekken. Activiteiten als ziplines en high rope circuits waarbij je in een harnas aan een kabel over boomtoppen en geweldige landschappen glijdt, winnen de laatste jaren snel terrein. Niet gek, want dergelijke avonturen maken de vakantie echt onvergetelijk!
Voor wintersporters en daredevils vormen de
Rocky Mountains
een waar paradijs. Besneeuwde bergtoppen bieden in de wintermaanden vele kilometers skipistes waarna het smeltwater rivieren en beken omtovert tot het toneel van sensationele raft- en kanotochten.
De beste manier om The Great American West te ontdekken is tijdens een rondreis per eigen auto of camper. Volg een vooraf
vastgestelde route
of bepaal onderweg het ritme en de bestemming van je volgende trip. The Great American West wacht om ontdekt te worden!